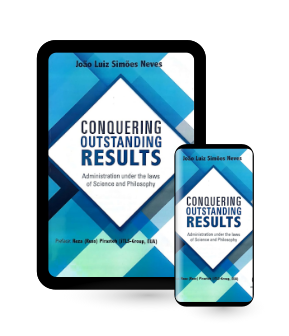 Conquering Outstanding Results (English Edition)
by
---
"A book that will get you up to date with modern management concepts in Strategy, Finance, Processes, Leadership and Governance."
Administration under the laws of Science and Philosophy.
Intended for managers in small, medium and large companies or starting their careers, this book provides contemporary and functional tools and techniques of Administration in an easy and consistent manner.
"A book that will allow you to incorporate practical tools for the implementation of the concepts hereby presented."
From methodologies such as Balanced Scored Cards, Theory of Constraints, Lean Manufacturing, Six Sigma, iTLS, Situational Leadership, Disc and Motivators, among others, the reader will learn how to manage a Project in for-profit organizations in order to obtain better results in management and leadership.
"A book that will help you achieve superior results."
---
---
Get the first part of the book, in your email, for free!
Estratégia
Liderança
Finanças
Gestão de Projetos
Melhoria de Processos
Governança